Xerox is the company that brought the first plain paper copier to the world. The process for making copies on plain paper, was first called Electro-photography, but was later changed to Xerography.
With this website we want to preserve the history of Xerox, both the company and the machines that was produced in the early years of Xerox. We hope you enjoy this showcase, and history of the old Xerox copiers and duplicators, as well as the story of Xerox and Xerography.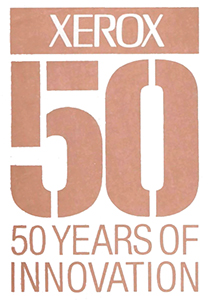 Xerox 50 series
In 1988 Xerox launched their 50 series, to celebrate Fifty years after Chester Carlson produced the first xerographic image in his Astoria, Queens, New York lab.  Xerox called the new copiers, grouped under the 50 series label, its most important new products since 1982, when it announced the first of its 10 series of copiers. The new models had more features and cost more than models in the 10 series, which helped Xerox win back much of the market it had lost to Japanese rivals. The first models in the 50 series was 5018, 5028, 5046, 5052 and 5090.
New comment system
Many visitors in this website have commented on many of the Xerox machines,  and that's greatly appreciated. When you leaving a reply (comment) on any of the machines, it's now possible to edit the comment for 15 minutes after you have entered it. If you never have entered a comment before, it need to be moderated before it's visible.
Xerox 10 series
Check out the new section in this website - the 10 series. First out is the Xerox 1075 copier.
Xerox 3100 Diplomat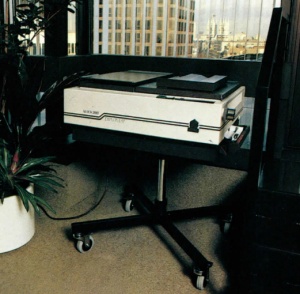 Have you ever heard about the Xerox 3100 Diplomat? Read more about this machine in this page.
We are very interested in brochures and pictures of old Xerox copiers/duplicators. If you have pictures or brochures, please contact us on this email address: xeroxnostalgia@outlook.com.
The history of Xerography
Xerography has long been used to describe the special copying technique. But how well do we know the story behind it?
Photocopying machine (in common speech called the copy machine) is perhaps the most remarkable technological invention of the last century. The importance is not far from the computer.