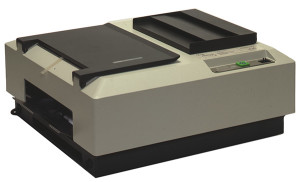 Created: February 28, 2015 5:09 pm by Admin
Modified: June 29, 2016 12:49 pm by Admin
The Xerox 2600 makes 720 copies in one hour. 12 copies in a minute. This model was introduced in October 1977. The machine had a simple operator panel, with a dialer for entering copies from 1 to 39, and then the green start button.  The specially designed platen glass and cover, made it's easy to copy bound volumes without damaging the binding.
Below is a TV comercial of the Xerox 2600
Below is a couple of ad's for the Xerox 2600
Specifications:
(Centimeter / inches)
(K grams / Lbs)
Floor Space Requirements (Meters/Feet)
Depth: 72 / 28.3
Width: 83 / 32.7
Height: 34 / 13.4
Weight: 98 / 218
1.5 x 1.6 / 4.0 x 5.2
Do you have any more information about this model, or have brochures / pictures, please leave a reply in the form below, or send an email to 
xeroxnostalgia@outlook.com