Created: October 27, 2013 9:58 am by Admin
Modified: August 7, 2016 1:36 pm by Admin
October 1979: The Xerox 9500 duplicating system offered automatic document feeding and collating, reduction and double-sided copies, with the speed of two copies in a second. First copy after only 8 seconds.
The 9500 could be delivered with either a 24-bin or 50-bin sorter.
Did you know? The design name of the Xerox 9500 was Paragon
Some advertisements of the Xerox 9500 duplicator
Specifications: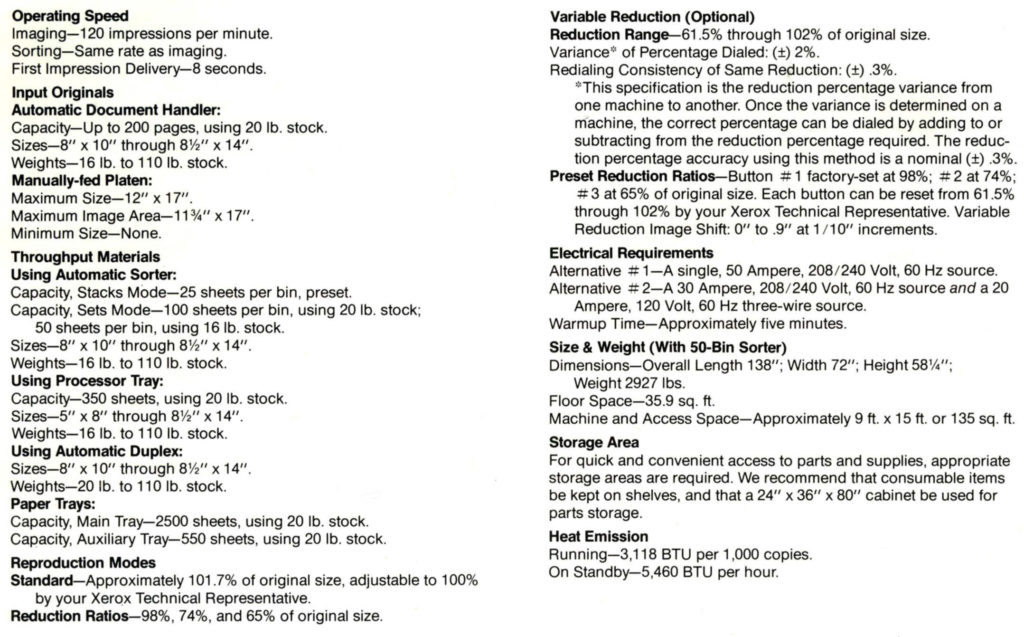 Do you have any more information about this model, or have brochures / pictures, please leave a reply in the form below, or send an email to xeroxnostalgia@outlook.com