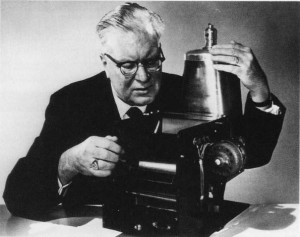 Xerography has long been used to describe the special copying technique. But how well do we know the story behind it?
Photocopying machine (in common speech called the copy machine) is perhaps the most remarkable technological invention of the last century. The importance is not far from the computer.
The difference is that the copying machine invented by a single person. The technology builds on the unique and represented a clear technological break with previous attempts to create a copier. Most other inventions such as the computer, is the result of several people's efforts in various areas over time.
Previous attempts to create a copying machine was based on "wet" photographic methods or dry thermal processes. They had the weakness that the copies got progressively worse quality over the years. "Xerography" are based on electrostatic printing. It did not give better quality but longer lasting. In addition, it's expensive to use. But it had one drawback: It was considerably more expensive.
The inventor named Chester Carlson, born in 1906 in the USA with Swedish ancestry, and died in 1968 The year of his invention was 1938, but a commercial product came first in 1960. The invention was some patents and drawings, not a physical machine. It constituted a major problem for Carlson as he tried to get larger companies interested in producing machine. They would see a prototype and not drawings. But Carlson didn't have any prototype, which led to the perception that the machine was only a chimera, a machine so complicated that many thought it was not feasible to create one.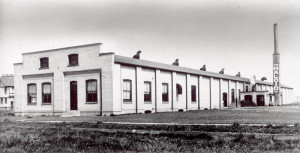 But at last was a small print shop called Haloid under the leadership of Joe Wilson, interested. Chester Carlson was hired as a part-time consultant in 1940, which he remained until his death in 1968.
Meanwhile, the technology got a name – xerographic copying. Xerographic is a construction of two Greek words, meaning "dry writing."
Haloid sold the first xerographic machine in 1949, but it was only when the Model 914 was introduced by Haloid (who had been named Haloid Xerox) in 1959, the photocopying machine Xerox seriously got his breakthrough and became a huge commercial success.
Model 914 was a large and complex machine. At the show where the machine was first introduced, started three of the machines to burn during the exibition! It was so amazing what this machine could do that people simply did not believe it, but had to see it in practice!
It was not just the machine itself, but also perhaps the successful marketing campaign the company started, as did the Model 914 a success. However, one of the marketing efforts was poorly received by the audience. They used TV commercials that were new at the time. In this TV commercial, they showed how a monkey could operate the machine. The aim was to profile how easy it was. But the next day there were many female secretaries across the United States found a banana on her desk!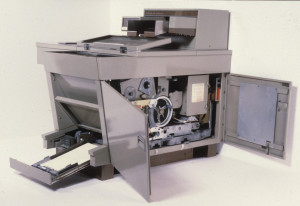 Xerox machine transformed the small printing Haloid Company to one of the most successful American companies, but under the name Xerox. (In Europe the company was known as Rank Xerox because of its collaboration with the British distribution company Rank., and in Asia-Pacific region the copany was known as Fuju Xerox.  From the late 1990s called the company Xerox worldwide.)
It was not obvious that it was Haloid that would market the new product. Also, IBM was offered the invention. They were initially skeptical because they only got to see the drawings. In 1958 they hired the prestigious consulting firm Arthur D. Little to conduct an assessment of whether such a product would have a market value. They considered the technology to be good, but also felt that it did not provide any competitive advantages over other technologies. The conclusion was therefore negative: "Model 914 will have no future in copying market." They had, among other things, conducted interviews among larger enterprises who told them that no one would go to a central copy center to get copied documents. In addition, the machines are all too expensive. A.D. Little recommended IBM, therefore, "to lay aside their plans model 914 as a new market opportunity."