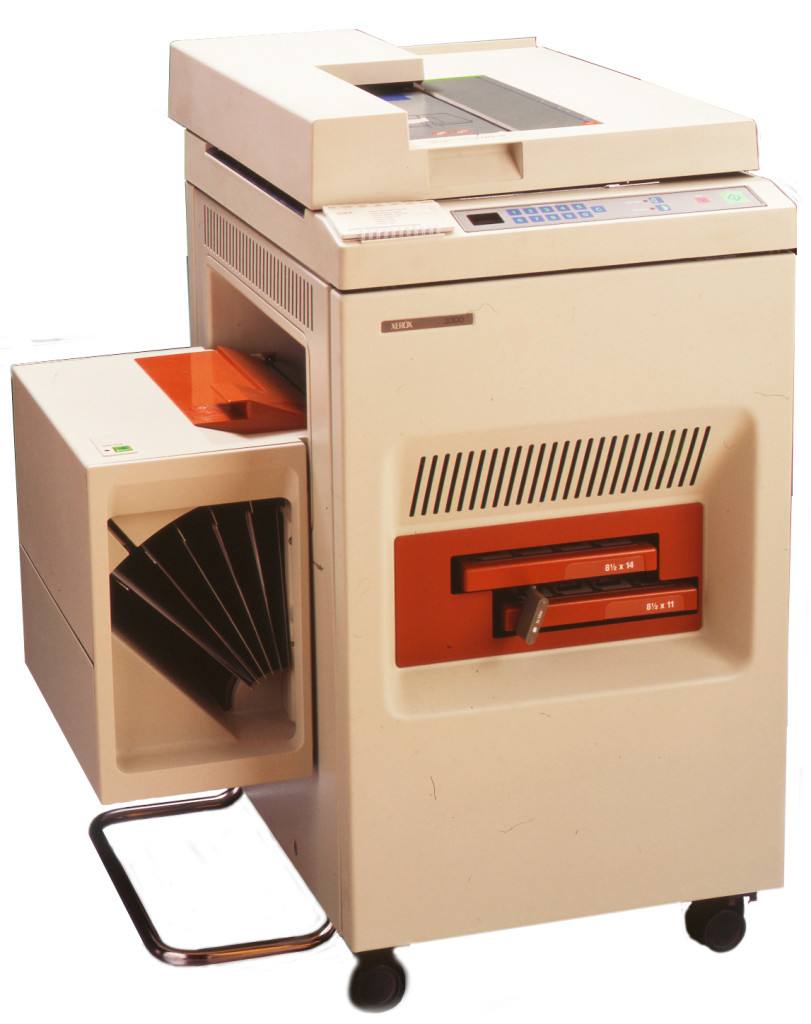 Created: October 27, 2013 12:51 pm by Admin
Modified: November 16, 2016 5:32 pm by Admin
October 1979: Xerox launches their model 3300. This was a very compact copier, and the speed was 23 copies in a minute.
Did you know? The codename of the Xerox 3300 was Maverick.
Below is an ad of the Xerox 3300 copier.
Specifications:
(Centimeter / inches)
(K grams / Lbs)
Floor Space Requirements (Meters/Feet)
Depth: n/a
Width: n/a
Height: n/a
Weight: n/a
n/a
Do you have any more information about this model, or have brochures / pictures, please leave a reply in the form below, or send an email to
xeroxnostalgia@outlook.com